My friend calls me up and says that he has a film crew that wants to tape some Texans catching sharks. The guy was named Robson Green and he's an actor from the UK. He has a popular UK show called Xtreme Fishing, I asked him when and he said Sunday. My response was "HAVE you looked at the wind reports and seen the seaweed on the beach"? It's not going to be easy. We need to give it a try so we met him on the beach bright and early and proceeded to try to catch a fish on film!

Here are some pictures of our adventure.

The only fish caught on this trip.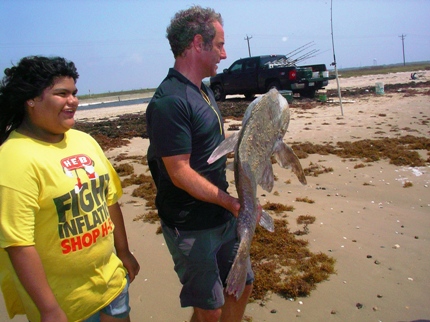 Is that a camera or what!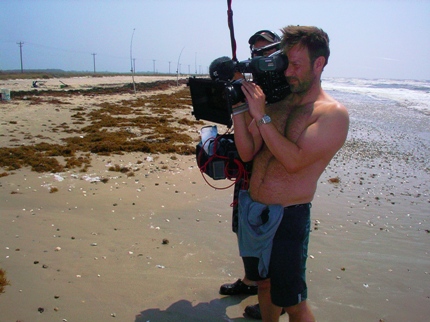 Andie and her catch!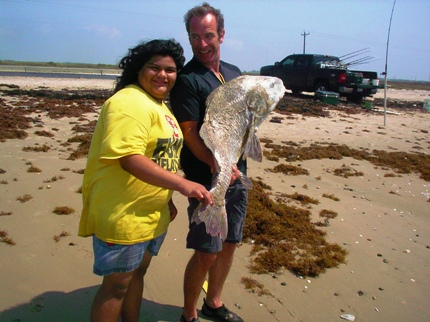 Fish release captured on camera!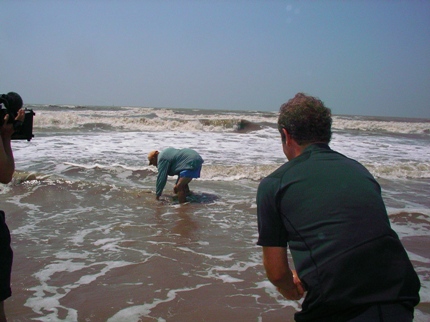 Strike a pose!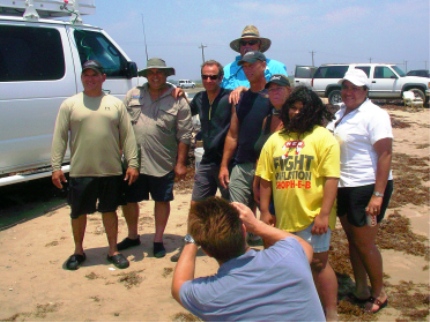 One heck of a CREW!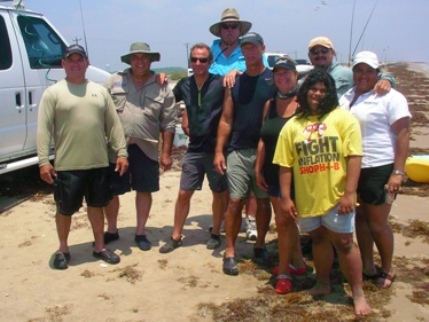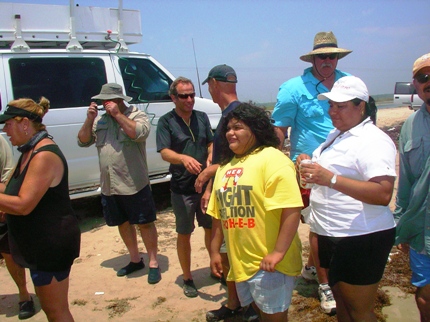 Dick and Robson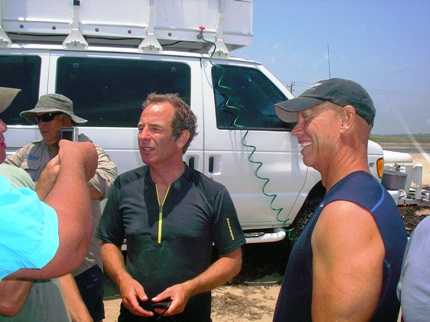 What Up?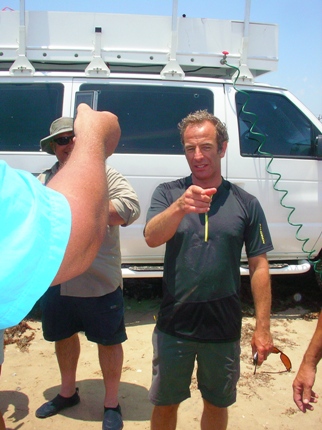 Someone admitting he was beat by a 12 year old GIRL!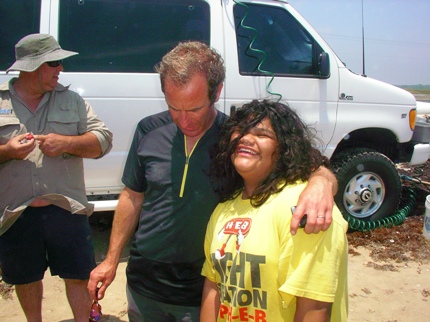 Andie's brush with a Star!

Lucky Girls!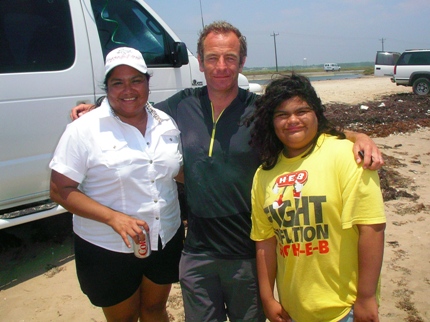 Our crew with a Movie Star!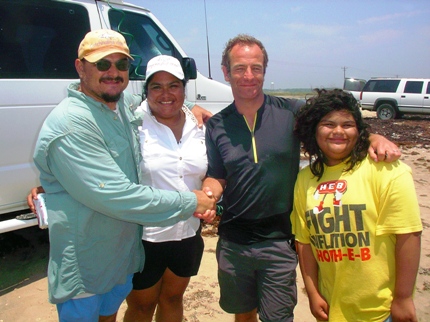 Robson and crew.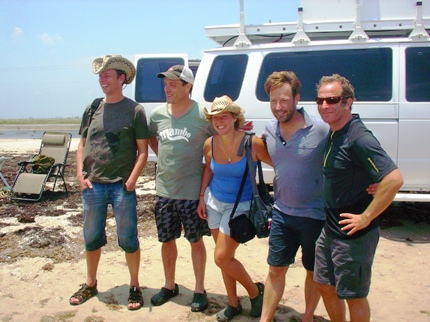 Robson just chilling with this C.B.F. cap on!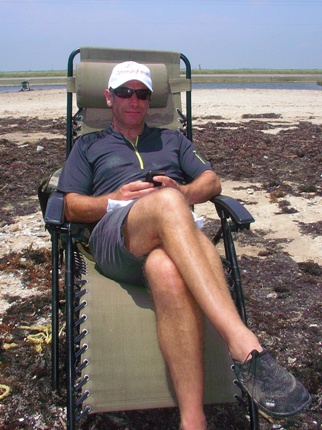 The girls under a very skinny umbrella.