CATCHINGBIGFISH.NET
Merry CHRISTMAS!!!
2004 the year for MORE!
---




12/24 - 25/04
WHITE CHRISTMAS
Kingsville, Texas
Miracle of 2004!




We decided to head to head down to spend Christmas down south with the family
and look what happened!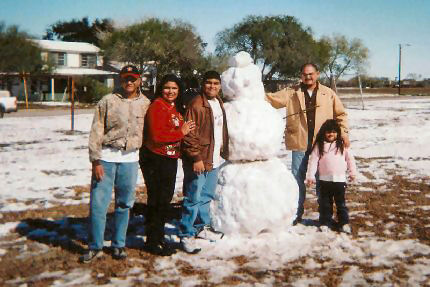 Team C.B.F. with it's newest member, Frosty!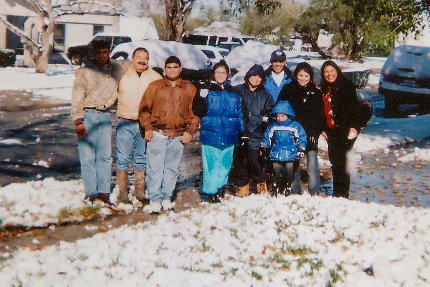 Group picture at my dads house.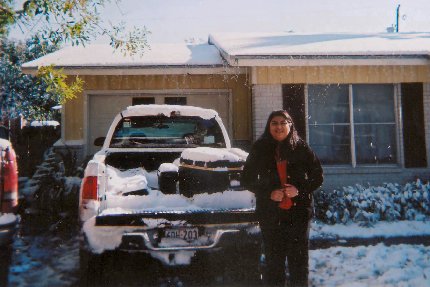 Look at the snow in the bed of the truck.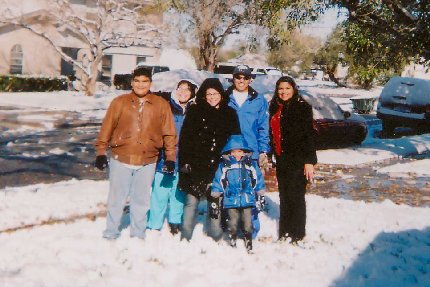 Posing in the snow.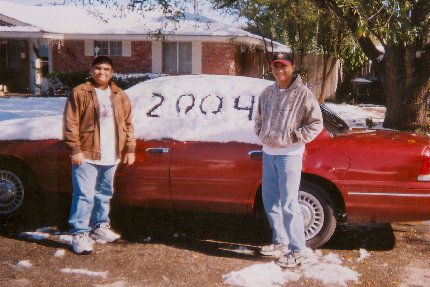 2004 need I say more?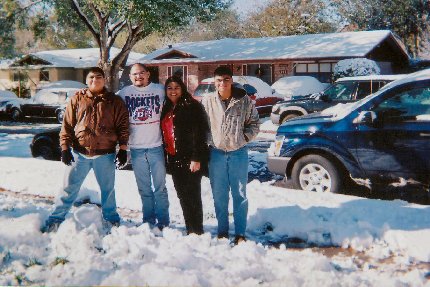 More posing in the snow.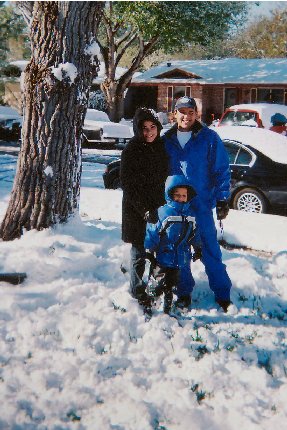 The Geurrero Family!
Family and Frosty it does not get any better?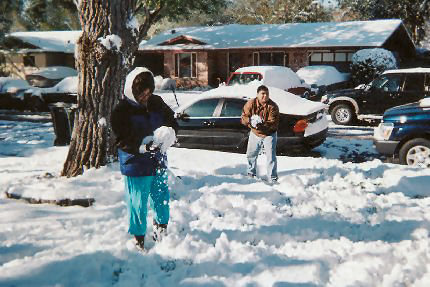 Someone about to get beaned with a big snowball!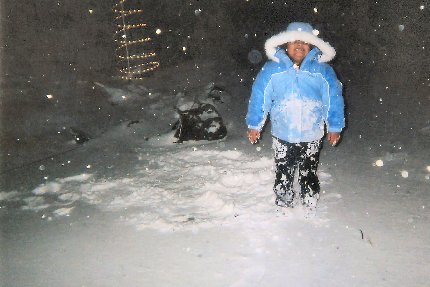 A snow bunny making a snow angle.
(She does not have much practice you know.)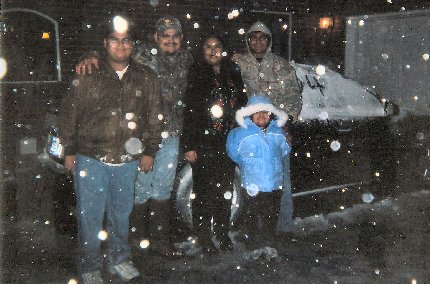 Late night picture in the snow on Christmas eve.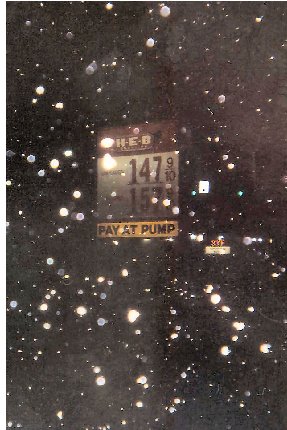 Two things I thought I would never see again,
Snow in Kingsville and
gas under a buck fifty!
I hoped you enjoyed our Christmas pictures.
Team C.B.F's scores again!
I thank God for blessings he has given this family!
FISH HARD or STAY HOME with your MOMMY!
Click on the Banner below to find out more about the Dirty Pelican Pier.
---



| | | |
| --- | --- | --- |
| | Copyright - © 2002 C.B.F. Enterprises - All rights reserved. | |